Call us now to learn more about our
intimate catering services
Ryan's Food Emporium

Ryan's Food Emporium specialise in quality organic and free range meat and fish as well as catering services for private and public events throughout Mayo, Galway and the surrounding counties.

Based in Cong, Co. Mayo, we are a wholly Irish owned independent family business with a passion for artisan Irish produce across a wide range of products, including Atlantic sea salt and Irish made chocolates.

We work with trusted local producers as well as offering an in-house bakery and deli where our famous Guinness fruit is made. Ryan's Food Emporium also have a selection of ready meals to purchase and can accommodate batch requests for large groups for tourism and other purposes.
Ryan's Butchers was established in the early 1960's by Tom and Helen Ryan. Their passion for food and locally sourced produce has been passed on to us and we continuously strive to follow the example they have set and the Ryan name has always been synonymous with quality.

Thomas Ryan began working in the butchers in the early 80's where he mastered his skills as a quality butcher. In fact, he entered the Craft Butchers Associations "Young Butchers Award" on two occasions in 1985 and 1987 and came first each time.

The Ryan family opened the highly renowned "Echoes" Restaurant next door to the butchers in 1990 where they continued their dedication to quality produce and ingredients into the kitchen; creating unique and delicious meals for the local community and anyone that came along to taste their creations. Echoes closed in 2001 and paved the way for the opening of Ryan's Food Emporium.

Thomas and Michelle were wed in 2007. It was around this time that Michelle, who had come from a long line of quality cooks, with recipes passed down to her from both her mother and grandmother, took an interest in taking over the kitchen responsibilities. After the refurbishment of the previous two properties in 2009, Ryan's Food Emporium opened its doors in 2010 and continues to develop its commitment to delicious, locally sourced meat and fish as well as home baked breads, including Michelle's famous Ginger Guinness Fruit Bread.
Are you looking to organise a special event?
Contact us today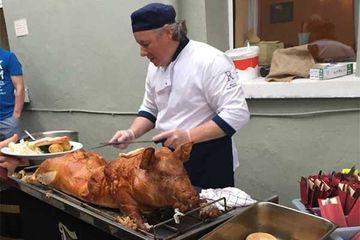 Our Mayo and Galway catering services are suitable for small to medium sized events such as family gatherings, weddings, christenings, communions and funerals. Clients can also request to have a BBQ catering service at their event thanks to our specialist mobile oven. And should you feel like an extra touch of luxury, we also offer a private catering at home service that will live long in the memory of your dining guests.
We take great pride in providing the local community and surrounding areas with quality meat, game meat such as venison, and fish that are healthy and taste great. Only in cases where we feel the quality or taste of meat and fish is superior, will we source our product further afield. However, where possible, we will always work with local producers to provide you with locally sourced meat and fish.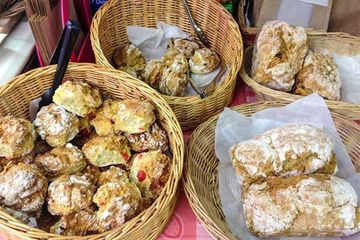 Ryan's Food Emporium prepare all meats and breads in our kitchen daily to ensure customers enjoy the highest quality deli and bakery produce in Mayo. We also offer ready meals for local residents and groups who are visiting the local area for tourism purposes. All of these ready meals are prepared in our kitchen in oven and freezer-ready containers, ready to be collected or delivered and cooked and enjoyed at your leisure.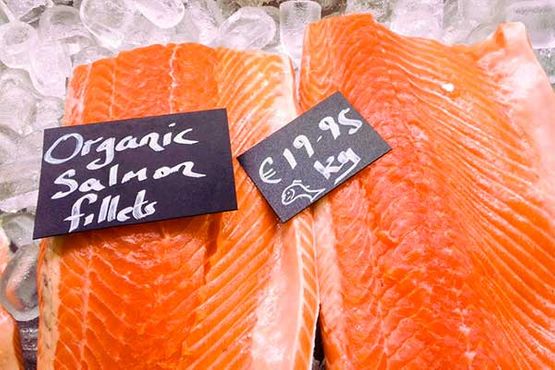 Ryan's Food Emporium have a selection of specials for customers in Mayo to choose from on Fridays and Saturdays. Whether you are looking for quality free range chicken, steak burgers, gammon steaks, or vegetables for roasting, we have a host of specials that are sure to catch your eye. To avoid disappointment, contact our dedicated team today to ensure you secure your specials order.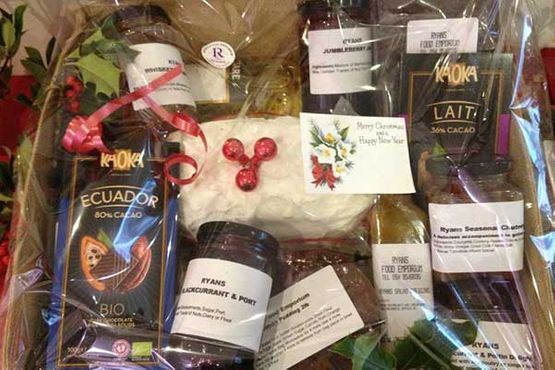 Create your own hamper with Ryan's Food Emporium and purchase quality produce from our deli and bakery through our dedicated online shop. We are always looking to add to our extensive range of artisan Irish produce and serve both local and visiting communities with fresh, local and delicious food. Browse our shop today.
Contact us to learn more about
our menus